WBS was founded upon a simple, yet critically important principle: deliver unequalled quality at a fair price. We provide precision-state of the art services for the designing industry. We are repute for timely and error-free custom embroidery digitizing services in UK. there's no room for error. For the past 7 years, as a family-owned and operated business, WBS has consistently embraced innovation to provide a superior level of excellence. Our excellence in logo embroidery services is evident in quality digitized artwork. To us, it's about being meticulous every step of the way, and this approach doesn't just apply to the production process of designing and digitizing, but also for quality checking.
We have experienced digitizers, graphic designers, and professional G.D. artists to produce print-ready artwork for corporate, work sectors, and advertisement industry. Contact us for free quote to convert image to vector and convert jpg to vector. Our quality team will ensure the digitized artwork is of high quality and with no spelling errors before sending them to the clients.
We put considerable effort into ensuring that customers enjoy the lowest price possible yet with a premium class of quality. And, we place the highest priority on guaranteeing complete satisfaction – accomplished through on-time delivery and unwavering customer service.
WBS is renowned for quality, fastest turnaround times, and that's demonstrated in every step we take, for every single customer.
QUALITY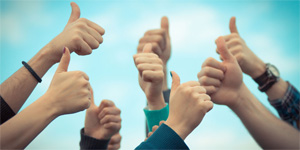 PERFECTION, FROM EVERY PROJECT CREATED
Our customer relationships have been successful because no single design leaves through our process without being comprehensively inspected. Due to a rigorous Quality Management System, delivering excellence is never a question. Our fastest turnaround has been highly appreciated by our clients worldwide. This work processing system of us has been reviewed and approved by a range of clients in the Designing industry. It has granted us a preferred level of supplier status with many highly respected companies – a status we worked hard to achieve, and one we take pride in maintaining.
WebBrain Solutions