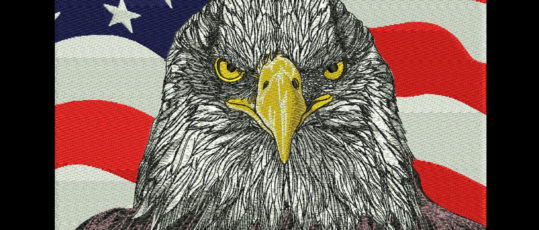 While increasing customers for business is one way of improving revenue, it could be  time-consuming. What if you could do a lot for your business from existing customers? Yes, it is possible to earn more profits by upselling. Remember, there is stiff competition among embroidery digitizing services in UK. So, whatever moves you make shouldn't agitate customers. Here are 5 hacks to upsell custom embroidery digitizing.
Advice customers on how to enhance their apparel
When you are offering custom embroidery digitizing services, convince your clients on options to improve the appeal of the fabric. Let's say your customer just wants embroidery on the front of a T-shirt. Convince him that the cloth will look good and improve visibility if the design is embroidered on the back as well.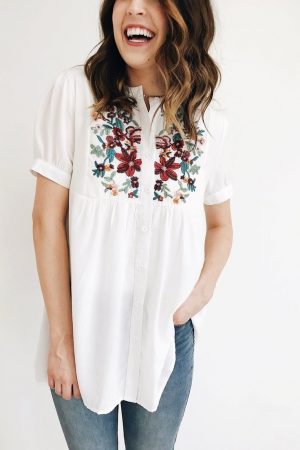 Suggest additional products for custom embroidery
Embroidery designs UK have no limitation and are done on multiple products. So when a corporate clients approach you for custom embroidery on one product, say a polo shirt, offer them embroidery on multiple products such as hats, travel, gym, and executive bags, umbrellas, jackets, fleeces, shawls, carpets, and anything of utility. Your client may like the option offered and may also go for custom embroidery on hats or other products.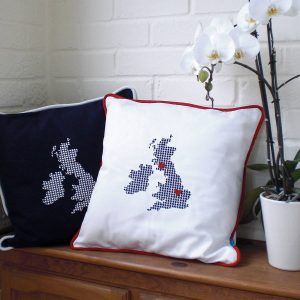 Enhance aesthetics
No matter how good you are at logo embroidery digitizing, it's of no use if the embroidery machine can't sew it properly. If the embroidered design is not aesthetically appealing, change the threads. Use special threads for custom embroidery. When the customer finds the design good on a particular product, he may get attracted for embroidering the same design on other products as well.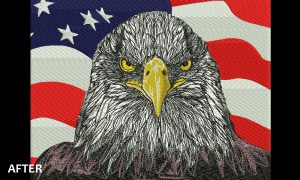 Embroidered patches
Embroidered patches or cloth badges are back in use. Since they are easy to fix and remove from the fabric surface as well as serve a perfect identification for the wearer, many government and private organizations, including military and sport clubs are using embroidered patches for their employees and team members to identify ranks and departments. If your digitizers have the skills to create embroidered patches, you can offer them as an upsell.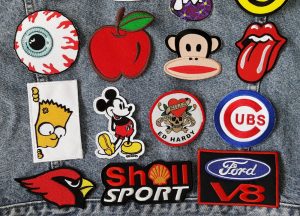 Issue discount on lump sum order
Another sales trick you can use to upsell custom embroidery digitizing is by offering a discount on lump sum order. However, you need to work it out well by calculating the hours required by your digitizers for creating the design and the embroidery machine for sewing it.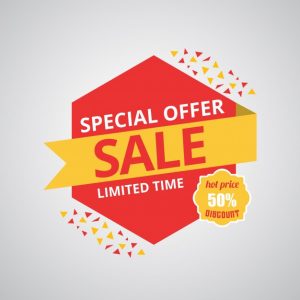 While these are a few options to upsell custom embroidery digitizing, evaluate what your customers want and then play your cards without appearing possessed for sale.