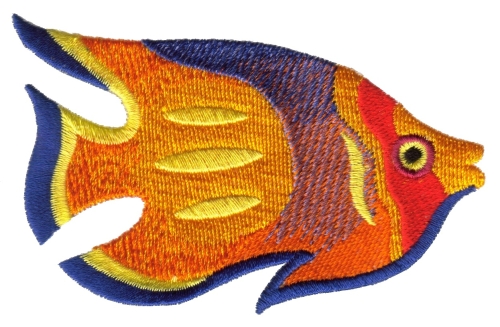 To design unique and elegant digital embroidery designs Digitalization process is used. Digitalization is a process which is associated with a set and procedure of simple artwork or original model which is converted into a digital/virtual file. Lots of advanced embroideries digitizing software is used for this digital data or images. To get this software or if you need to install it then you can get it for free, or you can also purchase it from the genuine or authentic vendor. In embroidery digitizing, process software plays a significant role. After all the necessary conversions digital images are converted into embroidery patterns.
With the help of automatic embroidery machine, these embroidery patterns are stitched on the surface of the fabric. From various fashion magazines and fashion stores or via other sources you can find digital embroidery designs. After the introduction of embroidery digitizing machine embroidery designs have become a straightforward task.
Now it is very simple and straightforward task to convert any artwork in embroidery pattern. All you need to do is you just have to choose a design, and then you have to make the file digital and plug it into the machine. Now the next thing you have to do is you have to hoop your choice of fabric into embroidery machine and sew it. To make unique and exceptional garments, you must have much more knowledge regarding embroidery design and digitize. You must know every detail about fabric, type of thread, appropriate needle to sew, well-tuned embroidery machine, and information related to bobbins, well-prepared embroidery designs, well-positioned designs, proper stabilization, hooping techniques as it has a significant effect on embroidery digitizing. While providing custom embroidery digitizing services, you need to give significance to the fabric.

On any fabric, you can digitize embroidery designs and patterns such as silk, cotton, wool. If you wish to make beautiful and flawless garments then you need to make the correct decision by choosing the designs and materials that are compatible with each other then only beautiful clothing can be made. You also should take care of the density that you decide to stick your embroidery designs or patterns because it may change the hand material of fabric. There are some more things like weight, texture, color you also have to take care of these things for embroidery work. These all are critical factors that you need to remind because it plays a vital role and influences the overall design.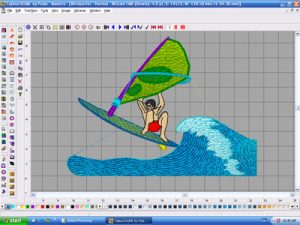 If you have the perfect knowledge about the thread and fabric color variations, then you can offer an ideal blend of designs and fabric if you want to do so. To make it more attractive and alluring, you can use different types of fabric designs. For all kind of material, mid digitizing offers excellent embroidery digitizing services.
In the USA you will not find any other best digitizing company this is the one which provides you significant patterns and designs effects on cloths by digitized embroidery.
The logo may be seemed to be different on different types of fabric work. It is very much necessary to know all about the embroidery digitizer if he or she is going to design or sew.  On stronger fabric, logo embroidery digitizing services look much better and of high quality such as hat, caps, duffels, canvas, outwears and bags. It requires more different approaches and skills, underlay stitches than stronger structures for soft tissues.
Here you can place your order because all of our employees are professional in this work and you will be satisfied with the work they provide to you or team is very much experience and have all the details about this job.